GoodReads Choice Awards 2014 Finals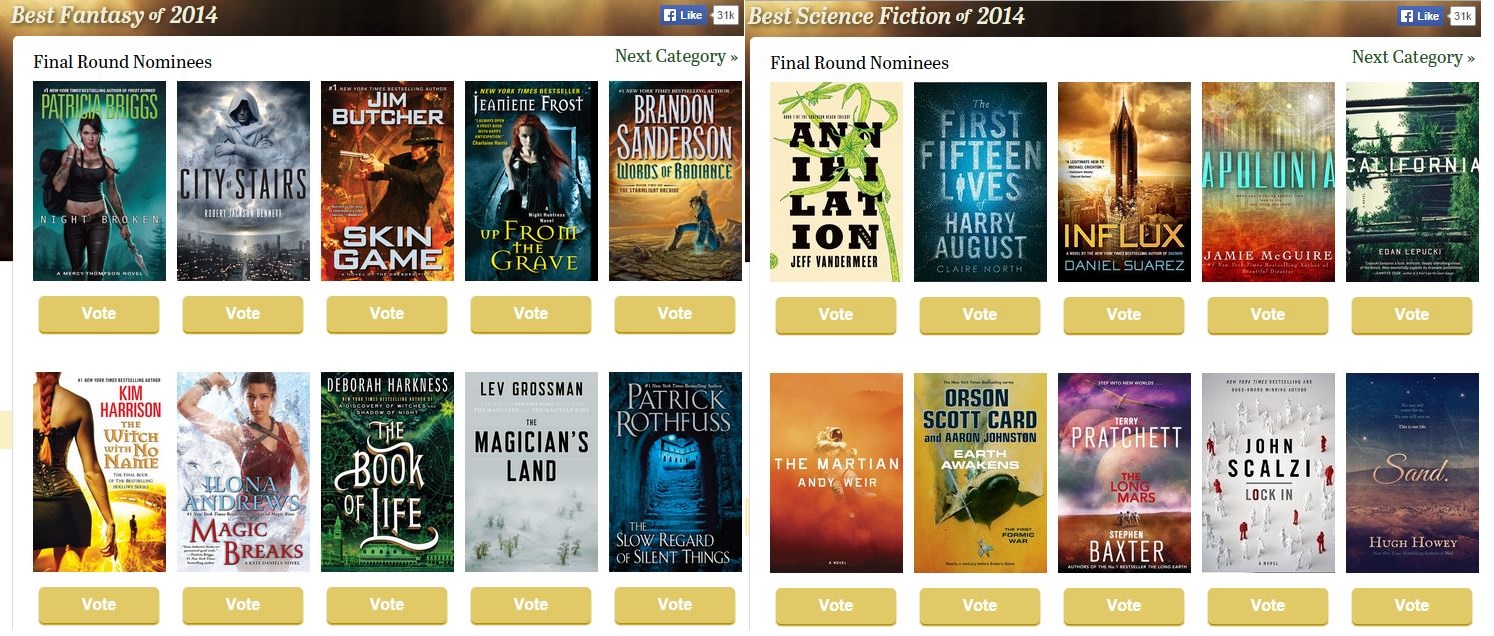 [dropcap]N[/dropcap]ow it's time to vote for goodreads Choice Awards 2014 finalists. Now we have 10 books for each category. Frankly, I've been disappointed for the Fantasy and the Science Fiction categories. Nearly half of my favorite books has been eliminated.
Three of my favorite fantasy books could not pass to the finals, but still they are in the best of list for me. These are;
May be this is related to my personal choices on sub-genres. I mostly like epic fantasy and space opera.
To see my semi-final votes, you can check this page.
Anyway here you can find some information on the finalists and my choices. Some of them has not changed till the semi-finals.
[pullquote-right]Words of Radiance: The war with the Parshendi will move into a new, dangerous phase, as Dalinar leads the human armies deep into the heart of the Shattered Plains in a bold attempt to finally end it. Shallan will come along, hoping to find the legendary, perhaps mythical, city of Urithuru, which Jasnah believes holds a secret vital to mankind's survival on Roshar.[/pullquote-right]
[pullquote-right]Lock In: Fifteen years from now, a new virus sweeps the globe. 95% of those afflicted experience nothing worse than fever and headaches. Four percent suffer acute meningitis, creating the largest medical crisis in history. And one percent find themselves "locked in"—fully awake and aware, but unable to move or respond to stimulus.[/pullquote-right]